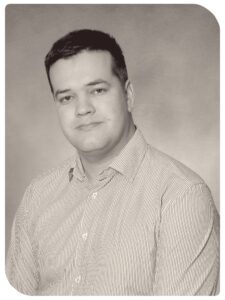 Attorney at Law Miloš J. Lazarević graduated at Belgrade University Faculty of Law in 2009, and, immediately after, started his legal practice in the Commercial court in Belgrade. He continued his practice at Dušan D. Bratić Law Office where he ended mandatory two years of legal practice.
During his practice he took master studies at Belgrade University Faculty of Law on a legal-business module with thesis "Implementation of franchise as a realization measure for the reorganization plan in case of prepacked reorganization plan of the Basketball club Crvena zvezda ".
After his mandatory practice he was employed in banking sector for four years, more precisely, he was employed at Raiffeisen bank A.D. Beograd and Sberbank A.D. Beograd, as a Senior collection officer at Workout Department. During his employment at banks he passed his Bar exam and Attorney at Law exam.
He became member of the Belgrade bar Chamber on 15th October 2015, when he started cooperation with Law Office of Veljko G. Vuković Attorney at Law:  "VUK – TAX ATTORNEYS".
He started solo practice with his own Lazarević Law Firm as of October 2017.
During his carrier Miloš provided with legal support numerous domestic and foreign companies in their day-to-day business activities, projects and investments in the following areas: company, company law, commercial law, labor law, debt collection, dispute resolution, insolvency law, criminal law, real estate law, energy law, and tax law.
Miloš is a member of the Basketball club Crvena Zvezda Assembly and a member of the Legal Commission in Football club Crvena Zvezda.
He provides legal support in Serbian and English language.